If you've checked everyone off your Christmas list but haven't found the perfect present for your favourite felines yet, we've got 5 easy DIY cat gifts that the kitties on your list (and their humans) will absolutely adore!
If your pet loves boxes (and what cat doesn't??) they'll love this simple DIY cat tent! All you need is an old t-shirt, a box, and a wire hanger to create this cozy cat cottage.
A cute and simple toy to keep your cat active! Use with supervision only.
One of the fun things about cats is their long attention span for playing with boxes and little balls or other toys. No need for anything fancy! Grab some supplies out of your recycling bin and get to working making toys with these DIY cat puzzle tutorials!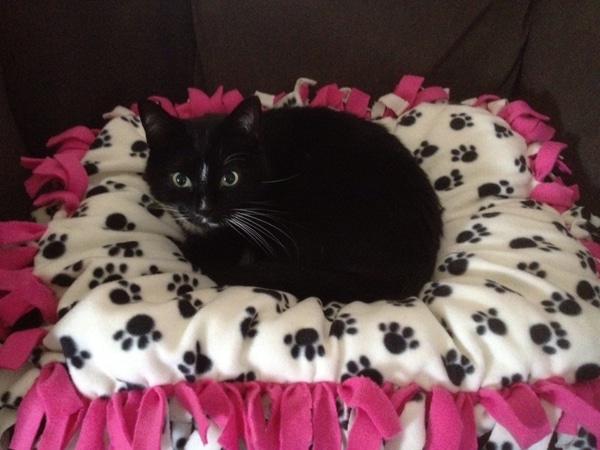 All you'll need for this quick and easy no-sew project is some fleece and pillow stuffing! A great project to try with the kids.
A quick and easy to make self-petting station for your cat to use anytime he's not getting the attention he wants. Like at 2 a.m. when you're trying to sleep.